VR Amazons FEATURES
What makes these muscle girls unique?
Realistic Eye Behavior
Real Person Feeling
Bulging Muscles
eg. Bulging Quads While Walking
Breathing
There IS Life In Them
Tit Bouncing
Please Don't Touch
Face Expressions
LypSync Talking
Body Switching
Latest Development and Gameplay Videos
Virtual Reality optimized
See these girls in real world size through VR equipment
About VR-AMAZONS
A muscled women and giantesses indie game project which needs your support
Ever wanted to meet muscled amazons or giantesses in real world size?
VR-AMAZONS is a virtual reality game like growing world populated with muscle women and giantesses.
VR-Amazons is optimated for virtual reality. What does this mean? If you own VR equipment like the Oculus Rift, these girls appear in 3D and real world size like they were really standing or acting right in front of you. The absolute realistic eye behavior even let you forget that these muscled girls and giantesses are artificial.

VR-AMAZONS is an independent game project and financed by your donations. So if you like to support me, please use the PATREON.COM link above to get further information. Your pledges makes this muscled girls and giantess world get happen and it will grow and grow.

Thank You
Your Bernard Kingsley
Muscles

Yes, they are stronger than you

Size

Look up to a giantess and feel tiny

Eye Realism

They behave like a real human

Muscle Flexing

See biceps, triceps, quads and more muscles work
The Amazons (so far)
Hover to see the muscle women stats and personality.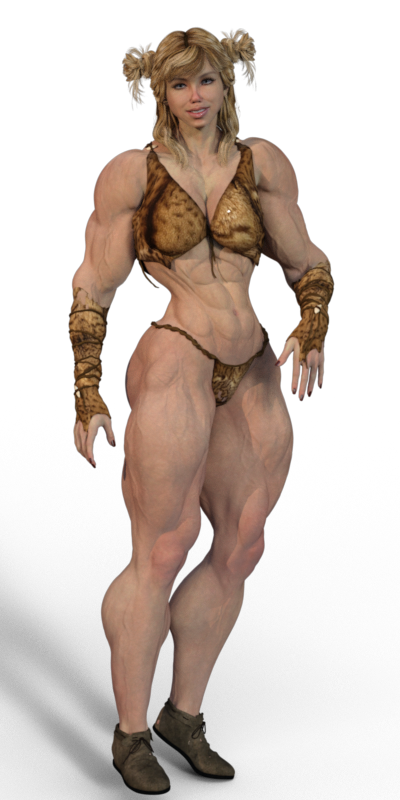 1.85 m Always friendly. Looks for contact and likes kissing.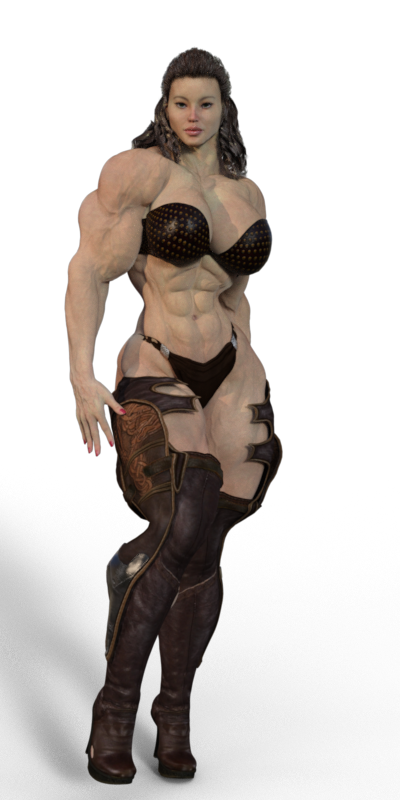 2 m. You will never know what she does next. But friendly to friends, not to foes.

About 1.95 m Likes running around topless. The friendly pimp guard type, but protects her whore girls upstairs rude.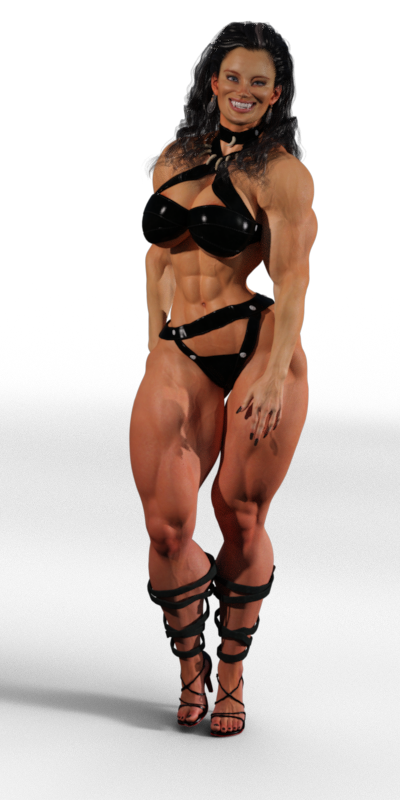 1.92 m You'll meet her in all ages. Yes Vampires live long. (live?) Friendly, but who knows when she's thirsty.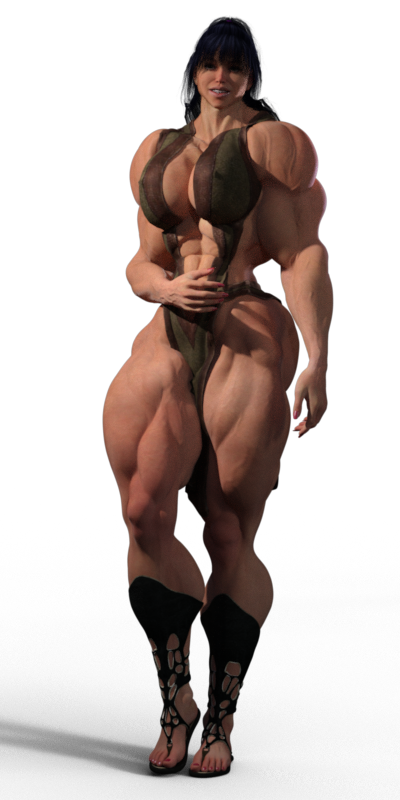 Cloudia
The Giantess Woodcutter
3 Meter high. (10 feet). The Gentle Giantess. Her problem, she can't control her strenght that good. So broken bones may be the result.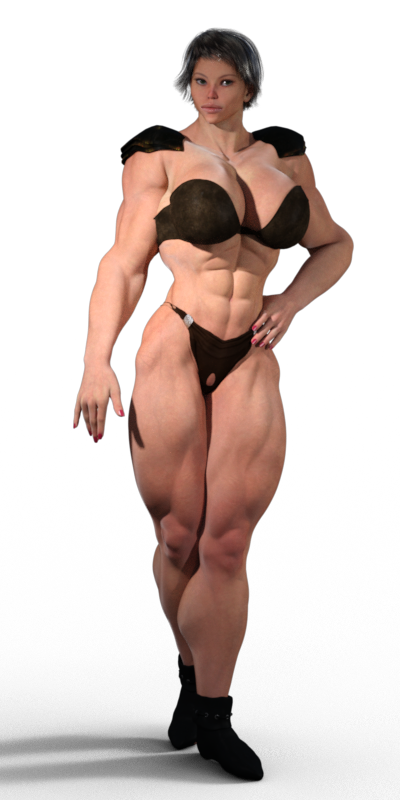 Dr. Sizely
The Muscle Growth Druid
About 1.90 m. Usually a very pretty slim trained scientist. Watch out when she drinks her magic muscle growth potion.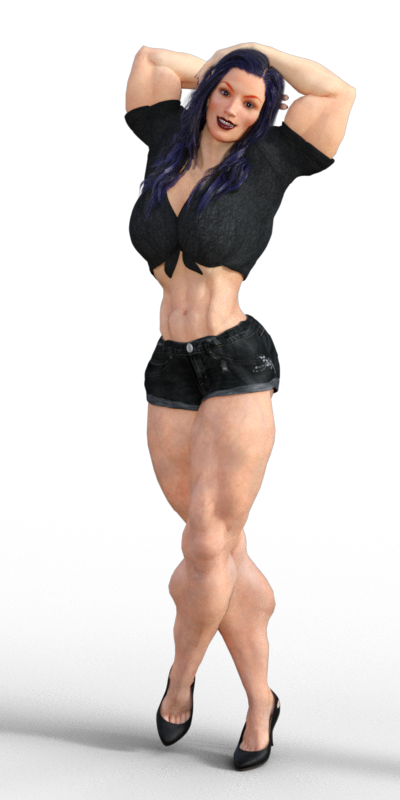 Hottina
In Present Age Level
2.10 m high in her pumps. She's the boss in the Present Age level mansion. Tall and muscled slim, but strong as hell. Warning! Don't mess with her.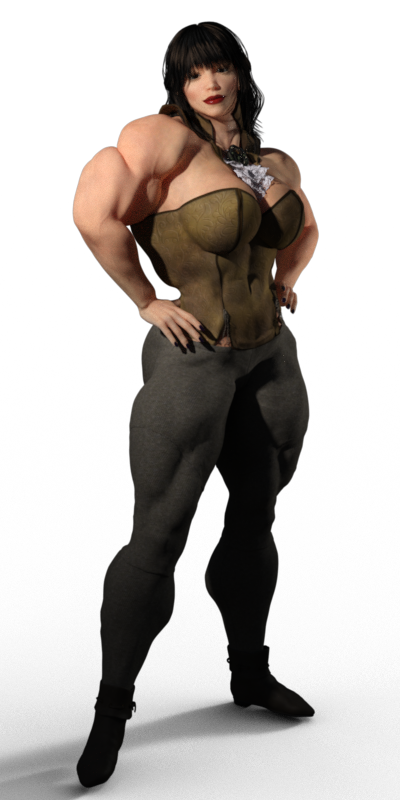 1.85 m , the girl with the Hammer. Her balloon bulging biceps is a hammering machine.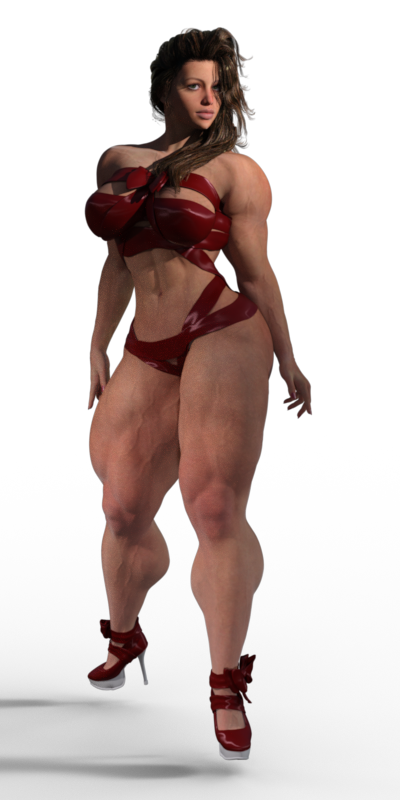 Gifty
The Squeezing Whore
Located in the present age mansion she invites you in her bed, but watchout … her tighs squeezes the hell out of you.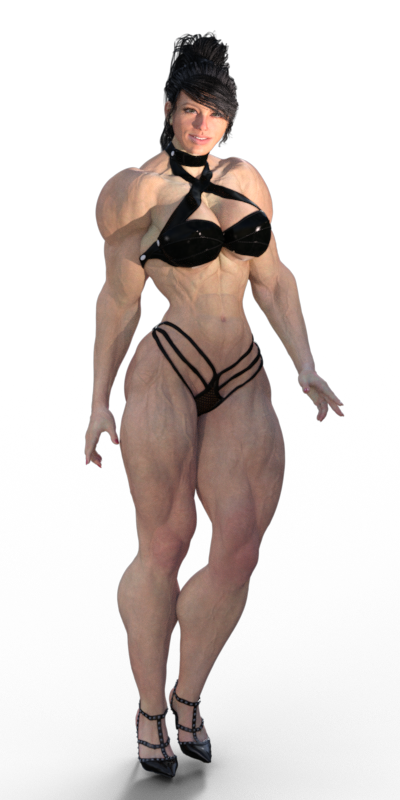 Hypnosy
Better Avoid Her Comanding Eye
In present age mansion located, she can rule you by her strength, but she prefers her keen look.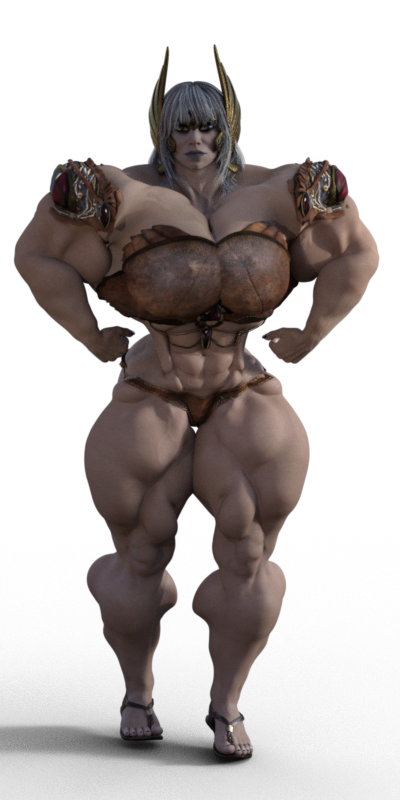 Herakline
The Muscle Boulder
Not that tall, about 1.90m, but 130 kg without fat. Located in medieval age.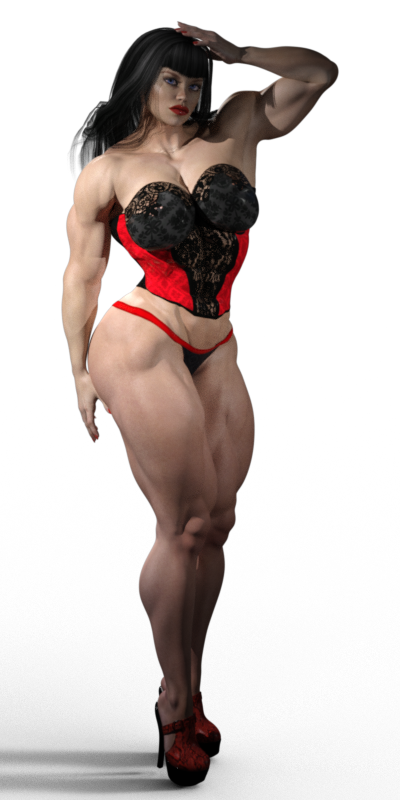 Suberia
The Beauty Submissive
Want to get lifted? Or one hand choked? She loves to follow your orders in present age.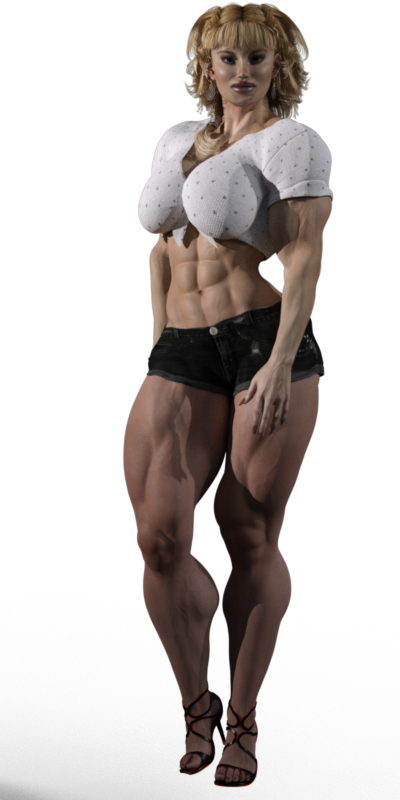 Increasa
The Versatile Giantess
Decide yourself how tall and muscular she shall be. Let her grow up to 100m (330 feet). First girl in giantess zone.
Better don't try to pass her. With arms like your thighs. In SciFi Age.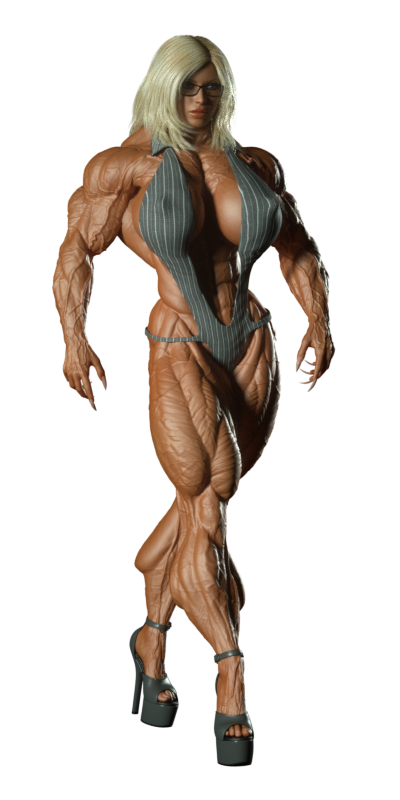 Michelle
You'll find her in special Tigersan zone. Ripped and Beautiful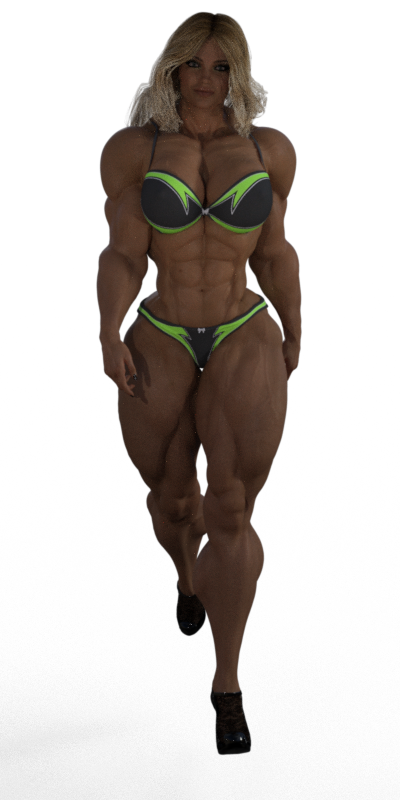 Ilios
Don't mistake her bicep with a football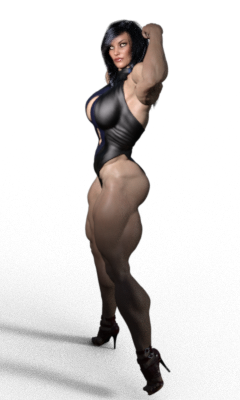 Belle de Jour
The Boss of the space station
In my humble opinion, the most beautyfull Amazon I've created so far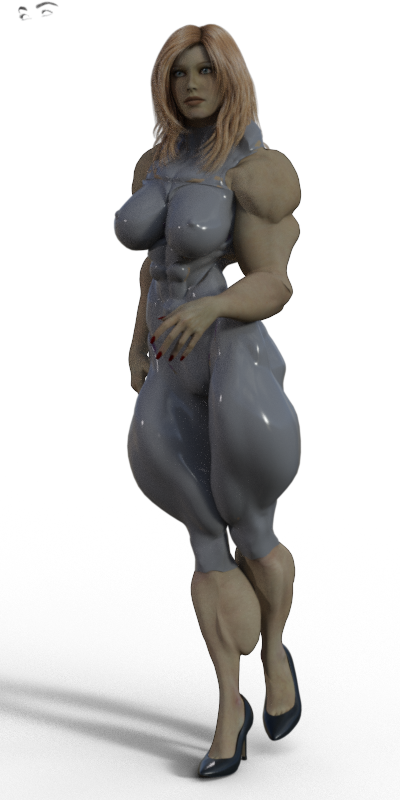 Catlyn
The sensual, loves to get touched
Take off her cloth, touch her with your virtual VR hands, and muscles and boobs wobble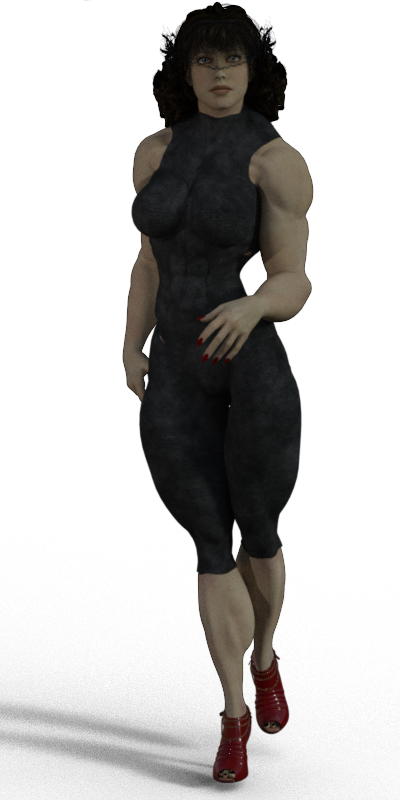 Widow
The calves monster. Needs a calves massage
Massage her amazing big calves, and see how they react. Her wimpy huspband passed away, just because she pressed a little too much. Now she needs a masseur substitute
Credits
Bernard Kingsley Entropia3D
Game Author
Design
Programming
Texting
Andrastae
Voice Acting
Texting
Additional Voices
Shizukanee
Mippa
Nekomimihime
Carladoak
7275fringe
Betterefyu
Andrastae

3D AMAZON MUSCLE WOMEN REALISM